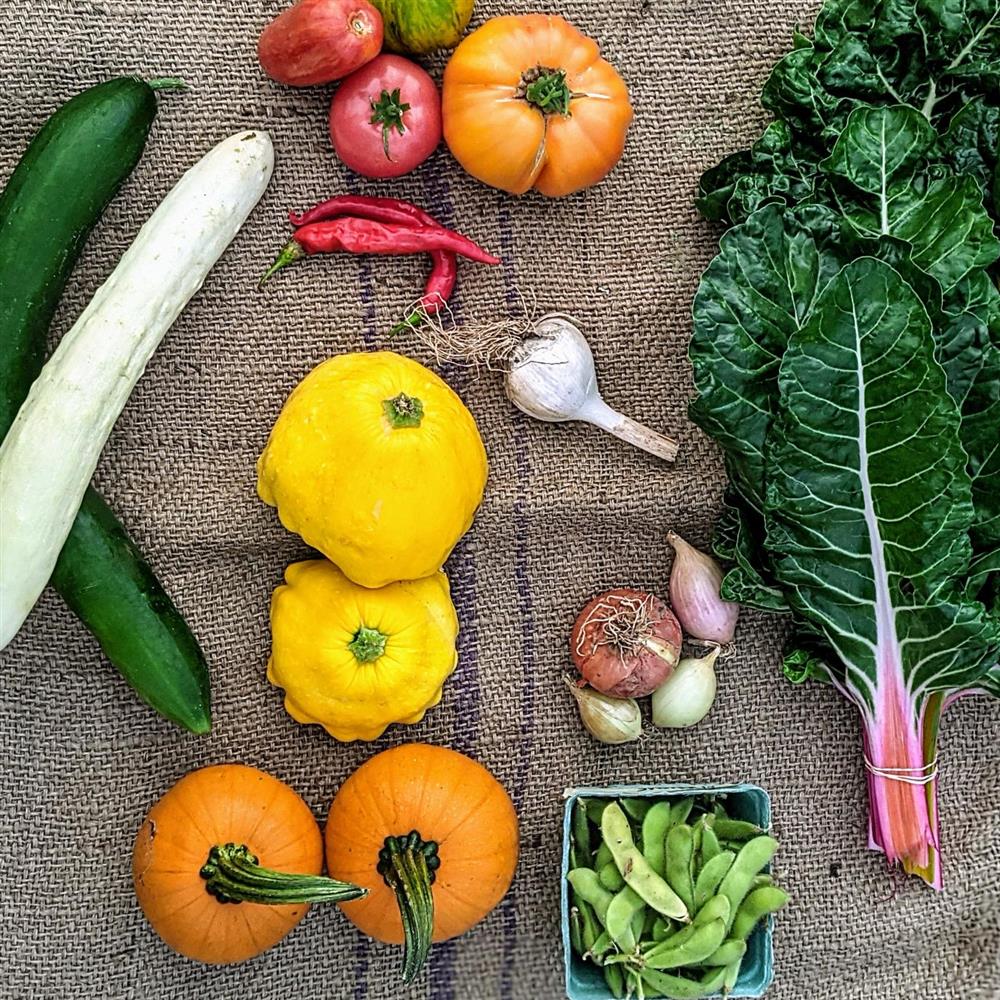 Single Lockwood Veggie Box
CLICK ABOVE to see Best of The Week
Order Now
Veggie Boxes! Always new & Exciting!

Even though we CAN NOT predict what is going to be in your veggie box each week, here is an overview of what is growing on the farm right now: Speciality greens, beets, peas, cabbage, broccoli, cauliflower, zucchinis, cucumbers, kale & chard, lettuce

Small is for 1-2 people,
Large is 3-4 people (available later this season)

There are no customization options, as it is just as easy to order exactly what you would like.

Some greens will be packaged in a Jar (2.50 deposit per jar that will be added to your order total)- return for a credit.

What is best this week and what is on special. These are what we chose to highlight each week.
You must be logged in to confirm your subscription
Login