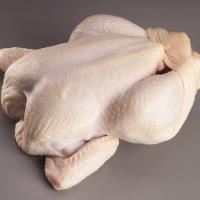 Chicken, Broiler (Frozen)
Free-Run, GMO FREE
Final price updated with exact weight. Price based on unit price of $6.79 / lb.
Order Now
6 Remaining
45-48 lbs. Box

One 6+ lbs.
Our chicken boxes are ready! Birds are all packed together, might need a little thaw to separate.

If you wish to order amazing chicken from us, please select this item! We will be calculating the final amount upon reception.
Pick-up at the farm ONLY during these
What is best this week and what is on special. These are what we chose to highlight each week.
You must be logged in to confirm your subscription
Login